Seminary
SEMILLA Seminary offers studies in an Anabaptist peace church perspective to more than 700 adult students. SEMILLA offers both online and in-person instruction in study centers across Latin America. The mission of the SEMILLA Seminary is to prepare men and women to follow Jesus Christ faithfully and, thus, to live out the reign of God with justice and peace today.
Programs
CASAS, SEMILLA's Central American Study and Service programs, offer language study, cultural immersion, and hospitality services to international visitors. For those wanting to learn more about the geography, history, people, art, indigenous culture, science, environment, politics, and faith of Central America, SEMILLA's CASAS programs are the ideal vantage point for learning.
Accommodations
Casa Emaús, SEMILLA's beautiful guest house and conference center, is located in zone 11 of Guatemala City. Our facilities include classrooms, meeting rooms, a library, staff offices, garden, outdoor recreation area, dining hall, balcony patio, laundry, and guest house. The campus sits inside a private area that is accessible with a visitor or student pass.
Register for our 2022 Learning Tours!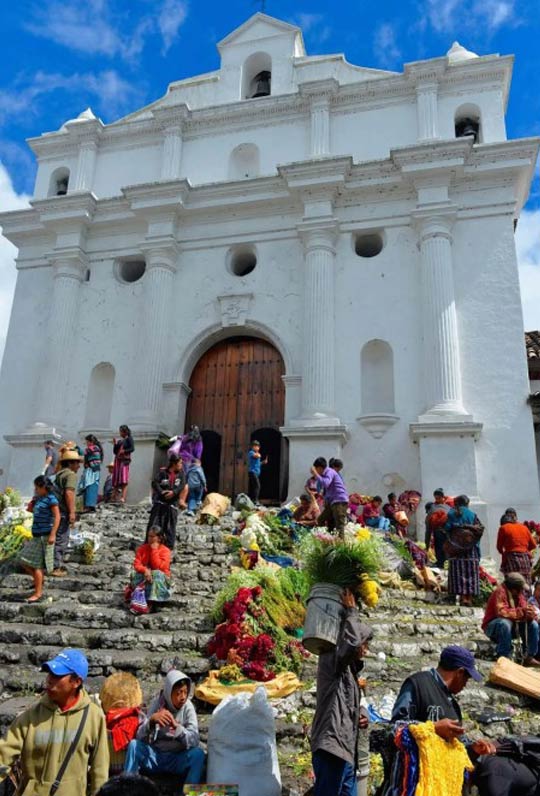 Two Tour Options in October
We provide travel with a purpose: deepening our understanding of culture, language, history, and each other. We offer a wide range of activities ranging from tours of historic cities, architectural wonders, cathedrals, sacred memorials, excursions to museums, trips to sample typical regional foods, neighborhoods, festivals, cultural performances, indigenous villages, and distinctive landscapes.
Coming in October, we have two tours planned. Learn more here.
About Semilla: Where it All Began
A seed of hope was planted
In the early 1980s, a group of forward-thinking Central American leaders planted SEMILLA (meaning "Seed" in Spanish) as a sign of hope in Guatemala City. The founders sought to transform their communities through theological studies and practice that reflect the strong commitment to faith, peace, community building, and social justice that are core teachings of the Anabaptist faith tradition.
Over the decades, the initial seed of hope has grown to serve thousands of students and guests from around the globe. Today, SEMILLA offers Spanish language education, cultural immersion experiences, guided Learning Tours, and guest house accommodations for college, university and seminary students as well as church groups, pastors, families, individual travelers and explorers.