Update from a SEMILLA Graduate and Former Board Member
Ricardo Membache has a unique ministry among the Wounaan people of Panama and Colombia. Richard currently serves with the Panama Mission Foundation, an organization that reaches out to this indigenous group in remote areas to share the gospel.
Pastoral Training at SEMILLA
Ricardo began his involvement with SEMILLA in 1988 as a seminary student. Since then, he has been a leader and representative of his church conference in Panama and has served two terms on the SEMILLA Board of Directors. Ricardo attributes the inspiration for his ministry to the training he received from his seminary experience. He believes SEMILLA offers hope and a spiritual framework from which to view the world and act on its challenges.
Wounaan Wood Carving
The majority of the Wounaan people live in the Darien province of Panama which borders Colombia. They are known for their skills in basket making and wood carving. For the last 20 years, Ricardo, who is also of the Wounaan people, has used his distinctive wood carving skills to support his ministry as well as his family.
Ricardo's remarkable wood carving skills came with years of practice. He uses cocobolo, a tropical hardwood of Central America known for its durability and its orange-reddish-brown colors.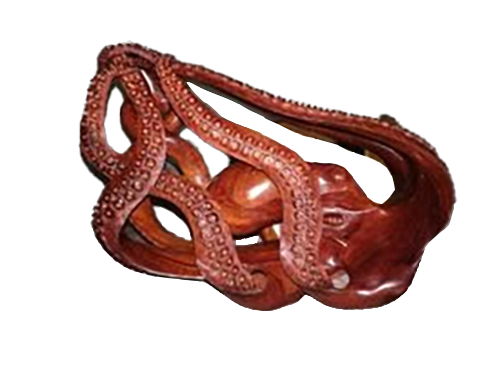 Costly Pandemic
Sadly, the pandemic has made it very difficult for Ricardo as artisanal sales have dropped significantly.
Many SEMILLA graduates like Ricardo, who lead churches in impoverished areas, must create their own livelihoods as their congregations do not have the financial resources to support their work.
Get Involved
There are several ways you can support Richard and others.
Pray. Join us in praying especially now with all church leaders who continue their ministry in the face of the serious limitations created by a pandemic.
Use SEMILLA programs. All of SEMILLA's CASAS education and travel programs support our Central American seminary students. By studying Spanish, visiting our guest house, taking a sabbatical, you directly support the education of students like Ricardo throughout Central America.